Insurance Quote
with Legacy Insurance Group
Get your insurance quotes online with us. Find cheap rates on auto, home,  term life, renters and business insurance. Save money every month.
Have a question?
contact us.
We respect your privacy. Your information will be sent securely and handled with care. View our privacy policy.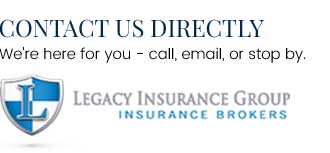 Address
10777 W. Twain Ave Suite 222
Las Vegas, NV 89135
Call / Text / Fax: 702-922-7135
A Few of Our Insurance Partners
Just a few trusted insurance companies Legacy Insurance Group partners with to bring superior coverage. See more here
about Legacy Insurance Group
Legacy Insurance group prides itself with being a "Service First" company to our clients.
Born in the Philippines, Michael Payne moved to the US at the age of 7. Son and Grandson to US Air Force Officers he has lived and traveled throughout world, absorbing unique cultures and people. That experience has fostered the ability to quickly adapt to change and to remain comfortable and confident in any environment. Owner of Las-Vegas-based Legacy Insurance Group, Mike offers more than two decades of collective professional experience in the industry. He launched his career with a prominent insurance brokerage, and was then offered a position with AAA Insurance Nevada, where he opened its first insurance stand-alone office and was deemed Top-Producing Agent every year. Throughout his career, Mike has consistently been recognized for his knowledge, professionalism, and attention to detail while providing peace of mind to his clients through sound insurance and exceptional service. He has a large professional network and personal relationship skills in the Insurance industry. One of Mike's key talents is the value he brings, providing guidance to both Insurance partners and clients to a path of mutual benefit while enhancing the reputations of Legacy Insurance Group and its Insurance Partners both personal lines and commercial. Mike is dedicated to his family and community. He attributes his success to his beautiful wife Desiree and his amazing children: Tyler, Mikella and Austin. He supports various non-profit organizations and outreach programs. Mike has an affinity for students. He raises funds for local high school scholarships, collaborates with Project150 to gather food and clothing donations for homeless students. He served as the NV All-Pro Dads Captain for 4 years, 2013 through 2016 inspiring fathers to be a Hero to their kids and to love & lead their family well. He is a member of The Crossings Christian church and has served on Mexico mission trips to build homes for less fortunate families. Some of his notable achievements throughout his career are as follows: Platinum Producer 2000-2006 with AAA, Top 1% Sales Man 2007, Top 25 Asian Practitioners 2010-2011, Mr. Filipino NV Man of The Year 2010-2012, Best Business in Insurance 2014-2016 and Top 100 Businesses MyVegas.com 2017.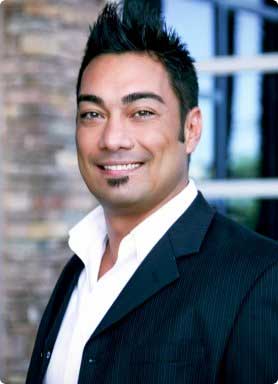 Do you have any question?
702-922-7135
Blog
At Legacy Insurance Group we like to keep up to date with all things insurance. Please check back periodically
so that you don't miss out on our latest posts, news, events and promotional offers.

24777+

$859
Average client
bundle savings annually

150
Project 150
Las Vegas Nonprofit
organization